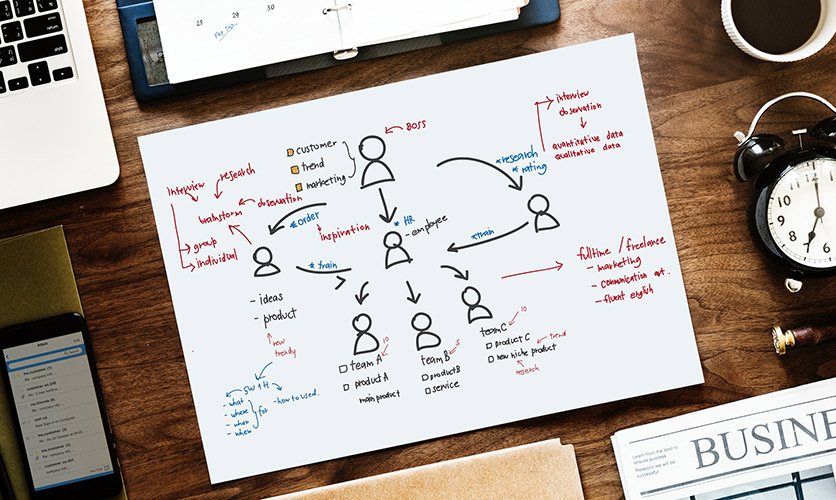 Process optimization has long been used by manufacturers to streamline processes, ensure quality control, and increase profitability. Companies like Motorola and GE, for example, were early adopters of Six Sigma, a quality improvement methodology aimed at reducing the number of defects to the point that they become statistically insignificant. As business improvement tools and methods were refined in the last part of the 20th century, the broader corporate world began utilizing various techniques to measure and optimize all types of processes – from customer service procedures to personnel evaluations to how organizations are structured and staffed.
Many large hospital systems have jumped on board, embracing optimization to improve clinical processes, reduce errors, increase patient satisfaction, and maximize billings and collections. Independent practices can also benefit greatly by deploying proven business management tools, but getting started can seem daunting. After all, most physicians don't have an MBA, and managing the business of the practice is secondary to treating patients.
We're here to help. Try these tools to operate at peak efficiency and get maximum productivity from your human talent without causing burnout.
Develop a strategy with S.W.O.T.
Examining your practice's Strengths, Weaknesses, Opportunities and Threats (S.W.O.T.) is a great first step in adapting to changing conditions and new challenges. A S.W.O.T. analysis provides a structured way to identify areas that need improvement and understand how your competitors are showing up in the market.
How to do it: Bring your physicians, extenders and key staff members together for an after-work or weekend brainstorming session. Identify the areas you want to analyze (i.e., patient flow, front desk procedures, clinical procedures, array of service offerings, etc.). Encourage everyone to speak up. And remember: There are no wrong answers when brainstorming. Record the comments and ideas in a S.W.O.T. template, and utilize the findings to inform next steps for making practice improvements.
Use "big data" to measure the right things
You've likely heard that in today's healthcare environment, "big data," "business intelligence" and "analytics" are critical to long-term success. But what does this mean for independent practices? As medical practice consultants, we remind our clients that data exists to verify a strategic decision or define a new strategic path.
How to do it: First, take a step back and consider if you're asking the right questions and measuring the right things. All too often, practices simply accept the data their practice management system spits out, but they never do anything with it. Start with the critical questions you need answered and ask those of your system. Also, remember that big data is a compilation of multiple sources, so bring those sources together. Your PM may help you measure your revenue by category, but until you track that against your expenses, you'll never fully know what your profit margins are for various types of visits.
Expand and maximize your revenue streams
Given the industry's regulatory volatility, challenging reimbursement scenarios and high deductible plans, it's not surprising that cash flow is a concern for many independent practices. If you have very little idea of your practice's profit per patient visit, you're not alone. Most practices don't. Perhaps it's time to re-evaluate how you make money.
How to do it: Start by eliminating the subjective and focusing on the objective, because numbers don't lie. To get your arms around your revenue and profit margins, sit down with your accountant or consult with a practice management firm that can help you compare your practice with others in your specialty field. Then evaluate opportunities to increase revenue and profitability through changes in your provider mix, procedure mix, payor mix and/or volume of patients seen. From there, creative thinking can lead to new ideas for ancillary revenue.
Blow up your scheduling paradigm
When it comes to scheduling, what was once a static list of "who's up next" has now become a dynamic system of expectations. Your schedule is an information gold mine and also a matrix of complexity that practices need to manage more effectively than ever. It's a core component of managing customer expectations, as well as internal resources (both capital and human).
How to do it: Instead of trying to figure out how to "fix" your old schedule, throw it out completely in favor of patient-centric scheduling. Patients want information at their fingertips and in their control, and you have the power to make that happen. What changes do you need to make to offer true online appointment scheduling where patients can actually select and book their appointment time from a list of available timeslots? Or how about offering a dynamic wait list, whereby you can text patients in real time about a last-minute cancellation. Put yourself in your patients' shoes and push for changes that make their lives easier.
If your practice is facing any of the challenges we mention in this article, we encourage you to take a step back and examine your business operations. We work with practices that have successfully implemented process improvements that include:
Best use of clinical staff and administrative personnel
Patient flow and overall patient experience
Front desk procedures
Clinical procedures
Billing and collections procedures
Supplies and inventory management
Utilization of space
Untapped revenue opportunities
New service line development
And more!
Want to learn more about these business optimization tools and consulting services that can help guide you? Contact Coronis Health today. We help practice administrators manage the business side of medicine.